Our Vice President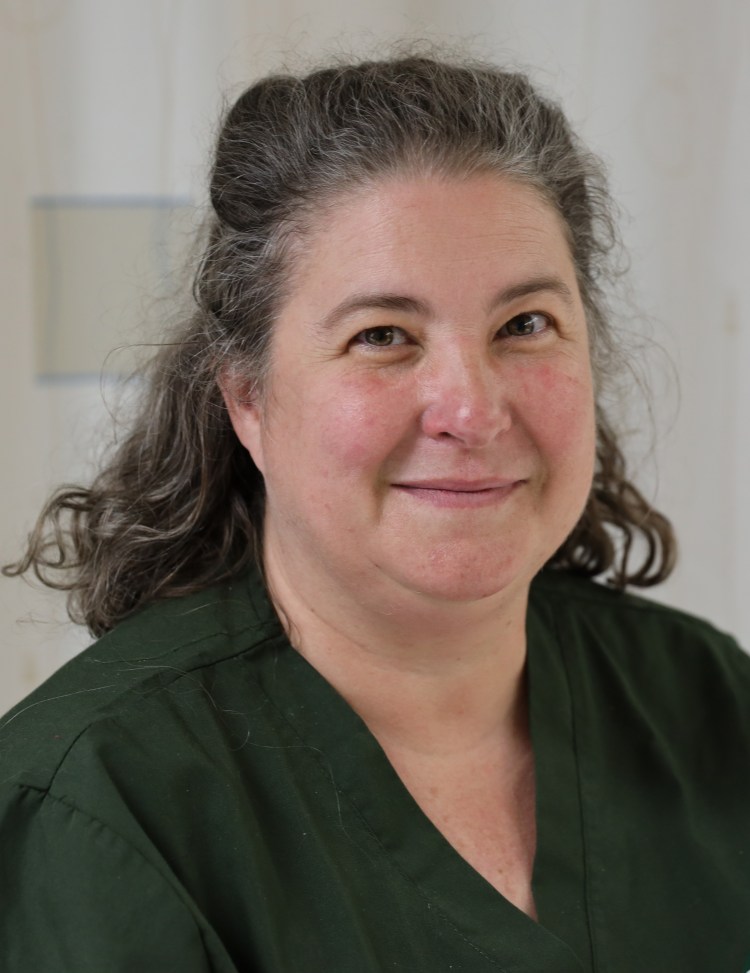 Marjorie Lee White, MD, MPPM, MA
Vice President, Clinical Simulation
Dr. White is a Professor of Pediatrics, Emergency Medicine and Medical Education in the Heersink Schools of Medicine and School of Health Professions at the University of Alabama at Birmingham. From 2008-2014 she was the Co-Medical Director of the Pediatric Simulation Center at Children's of Alabama. She served as Director of the Office of Interprofessional Simulation for Innovative Clinical Practice within the Center for Interprofessional Education and Simulation from 2014-2022. She has been Vice President for Clinical Simulation, UAB Medicine and Assistant Dean for Clinical Simulation, UAB School of Medicine since 2014.
Our Administrative Team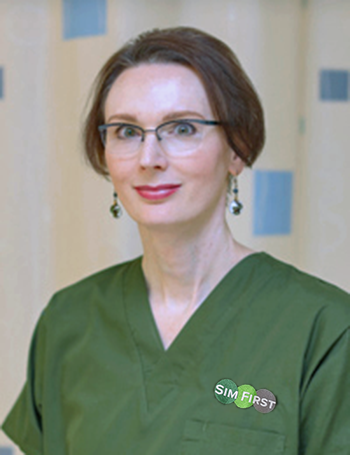 Nicole Temple, MSM
Administrative Director
Nicole Temple has a Masters in Management and a Bachelor's in Business Administration. She joined the UAB family in 2007 and spent time in the School of Health Professions and the School of Medicine, Division of Hematology and Oncology. Bringing expertise in human resources and finance, Nicole is a valuable asset and she supports the team in innumerable ways.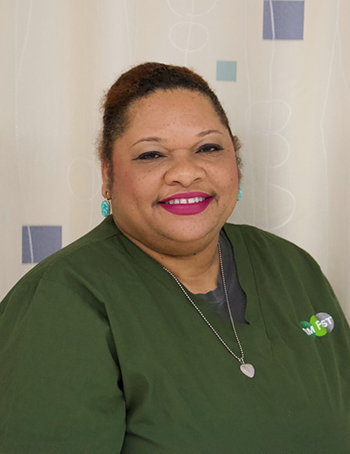 Monica Dent, BS
Program Director I
Monica has a Bachelor's in Business Management from the University of Alabama at Birmingham. She joined the UAB team in 2011 and has never left! Over the course of her career she has worked in development of operational processes/systems and enhancing client services. Her experience in sales, customer service, and strategic management gives her valuable tools to offer admin support for our team.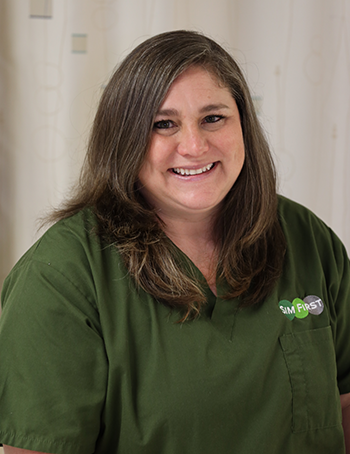 Kelly Markham, BS
Program Manager I
Kelly began her career at UAB in 2006 and transferred to Clinical Simulation in 2014. Kelly brings a wealth of administrative experience to the team and serves a critical support function. Her role includes scheduling for the director and the team, event management and financial administration. Kelly holds a Bachelor of Science from The Culverhouse College of Business from the University of Alabama.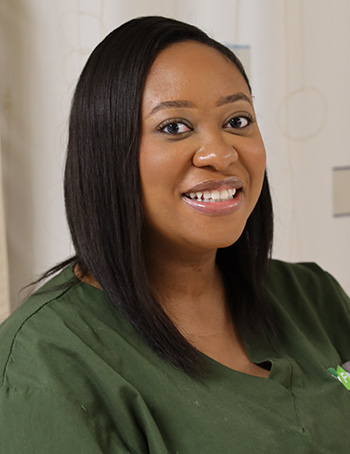 Jordan Whaley, BS
Program Manager I
Jordan holds a Bachelor of Science in Psychology from the University of Alabama at Birmingham. With expertise in patient care and vast knowledge of medical equipment. Jordan provides technical and operational support with a focus on procedural simulation.
Our Educators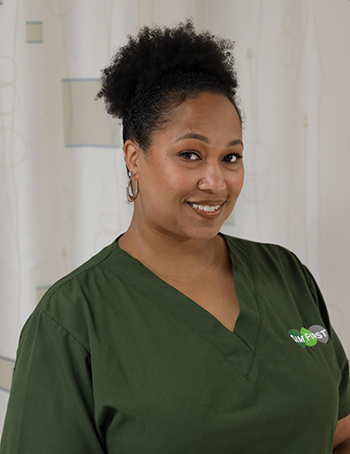 April Belle, DNP, RN, CCNS
Director of In Situ Simulation
April graduated from The University of Alabama Capstone College of Nursing in 2004. April also holds a Master's in Nursing, a Teaching Certificate in Nursing, and completed the Doctor of Nursing Practice program in 2019 at UAB. She has extensive experience in critical care & cardiac intensive care, and is a member of UAB's Medical Emergency Team (MET). Her team delivers in situ, systems and space simulations. April loves sharing the power of simulation, her team is also bringing sim to rural Alabama with the Mobile Simulation Lab.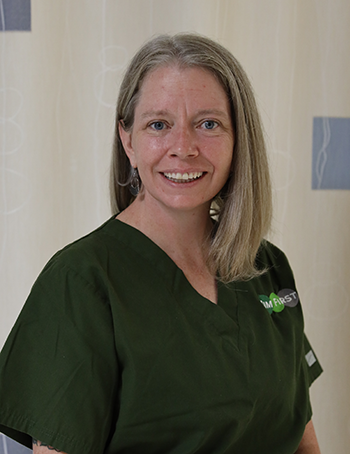 Lisa Bergman, MSN, RN, CEN, CHSE
Director of Procedural Simulation
Starting out as an LPN in the US Army, Lisa has extensive clinical experience in nursing and nursing education. Lisa is a fervent student & committed to learning all she can about simulation. She completed her BSN/MSN from the University of Alabama in 2012, as well as a array of simulation delivery courses from a variety of prestigious institutions. She is now working to complete a PhD in Health Education/Health Promotion. Lisa leads the dedicated and creative team that builds innovative solutions to deliver high-quality procedural simulations.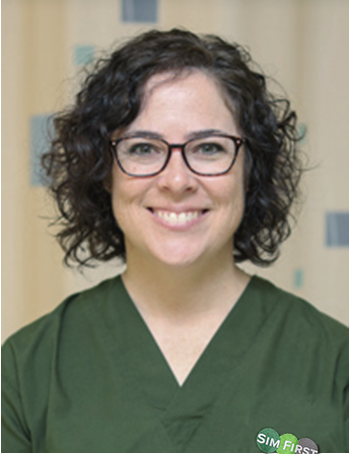 Michelle Brown, PhD, MS, MLS(ASCP), SBB, CHSE
Assistant Professor
Michelle is an Assistant Professor in the Department of Health Services Administration and Program Director for the Healthcare Simulation Master's Program. She holds a PhD in Health Education and Promotion. Michelle is a talented facilitator and debriefer. Michelle leads the Opioid Simulation project, worked to develop the Health Equity Simulation, and is a promoter of simulation with her students.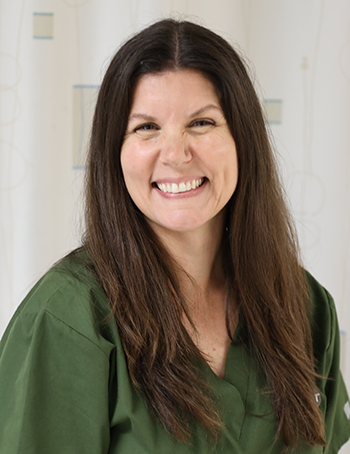 Andrea Hammett, MSN, RN, NPD-BC
Simulation Coordinator, Senior
Andrea earned her BSN from the UAB School of Nursing, began working as an RN in the UAB MICU in 2004, and completed her MSN in 2011. She has many years of experience in simulation within the Veteran's Administration system and at Middlesex Hospital in Connecticut. In 2021, she was hired by the UAB School of Medicine's Department of Anesthesia to support anesthesia simulation.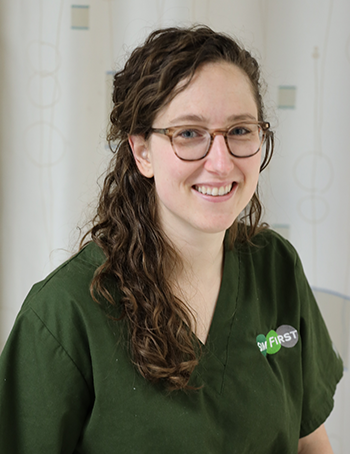 Bonny Joly, MSN, RN
Simulation Coordinator, Senior
Bonny completed her MSN in 2016 and holds a certification as a Community Resiliency Model (CRM) Teacher. Her clinical background is primarily in critical care, but she has specific interests and experience in cardiopulmonary. Bonny began her career at UAB in 2012, and most recently served as an educator in the Medical ICU. In 2021, we were fortunate to have Bonny bring her skills to Clinical Simulation. Bonny is focused on developing and implementing screen-based simulations.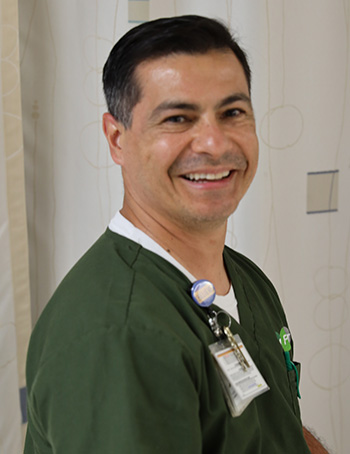 Andres Viles, MSN, RN, CNS, CHSE
Director of Immersive Simulation
Andres has wide-ranging experience in both nursing and healthcare simulation. He has completed Masters of Science in Nursing program at UAB and has extensive simulation training that includes: the Harvard Institute for Medical Simulation Basic/Advanced Instructor Courses, the Johns Hopkins Rapid Cycle Deliberate Practice Course, and the UAB Graduate Certificate in Healthcare Quality and Safety. As the leader of a team that delivers immersive simulation he emanates passion and shares his vast knowledge with his staff and learners alike.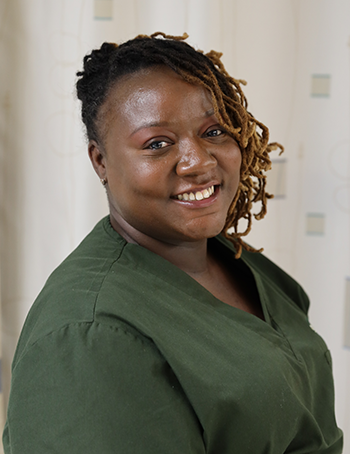 Mercedees Willis, MSN, CRNP, AGACNP-BC
Mobile Simulation Coordinator
Mercedees holds Bachelor of Science in Respiratory Therapy from UAB, as well as a Bachelor of Science in Nursing from Stillman College. In 2018, she completed her Master of Science in Nursing at UAB and is certified as an Adult Gerontology Acute Care Nurse Practitioner. She has extensive experience in critical and emergency care. Her role will focus on rural healthcare and the development and implementation of the mobile simulation program.
Markie Clement, M.Ed.
Training Coordinator
Markie began her career as a high school English teacher and later adopted the role of secondary instructional coach. She received her M.Ed. in Curriculum and Instruction from Faulkner University. Markie's time in the classroom gave her the opportunity to research and implement best instructional practices, as well as mentor and collaborate with other educators. In 2023, she made the transition from secondary educator to training coordinator on the Clinical Simulation team. Markie utilizes her experience in curriculum design and instructional leadership to serve as an educational resource.
Greg LaFollette, BS
Training Coordinator
Greg joined Clinical Simulation in 2023 as the Training Coordinator for the Procedural Simulation Team. He holds a BS in Education from Jacksonville State University. With over 20 years' experience as an educator and corporate trainer, as well as working with durable medical equipment, Greg's primary role is developing and coaching educators and facilitators to help them refine their skills in order to provide learners with an optimal simulation experience.
Our Operations Team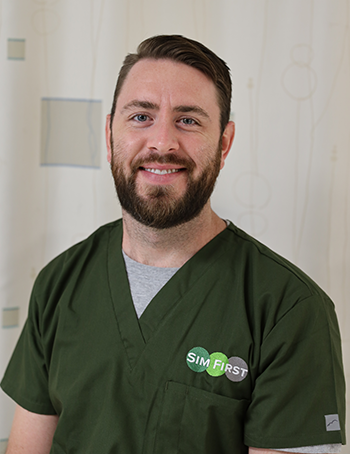 Ben Whitaker, MA
Manager – Clinical Simulation Operations
Ben earned his B.S. in Health Promotion and M.A. in Human Services from Liberty University. He oversees the daily operations in the simulation lab. He provides trainings, inventory oversight, project management, and advanced troubleshooting support for capital equipment, medical devices, and AV. He lives in Pinson, AL with his wife and two boys.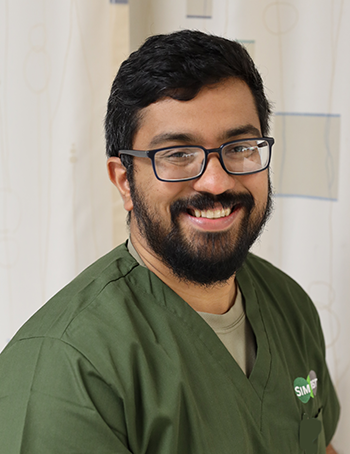 Jobin Abraham, MS
Clinical Simulation Specialist
Jobin holds a Bachelor of Engineering degree in Biotechnology and a Master of Science degree in Molecular Biology and Genetics. Prior to joining his first sim team, he worked as a medic. He provides crucial technical support and advanced troubleshooting for the Operations team, primarily with the Mobile Simulation Lab.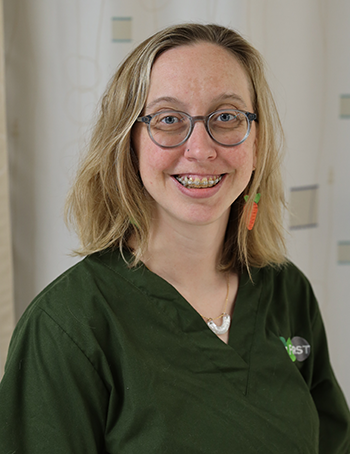 Emma Bertolaet, PhD
Clinical Simulation Equipment Technician
Emma has a Bachelor's, Master's and PhD in American Studies. She has experience as an OB care consultant and a Doula. Emma provides technical and logistic support for the simulation experiences.
Carlyssa Boyd, BS
Clinical Simulation Equipment Technician
Carlyssa is a native to the greater Birmingham area and a 2015 Biology graduate of Miles College in Fairfield, AL. She joined UAB Medicine in 2015 with Temp Services and then joined the department of Women & Infant Services as a Patient Care Technician in 2016. After four years of patient care, she transferred to the Molecular and Cellular Division of Pathology, working as a Researcher I/Lab Coordinator. Carlyssa brings her previous experience to the Clinical Simulation operations team.
Aja Burgin, BS
Clinical Simulation Specialist
Aja received her Bachelor of Arts in Psychology at Paine College (Augusta, GA) in 2014. She has experience in sterile processing and behavior health. Aja provides technical and logistic support for the simulation experiences.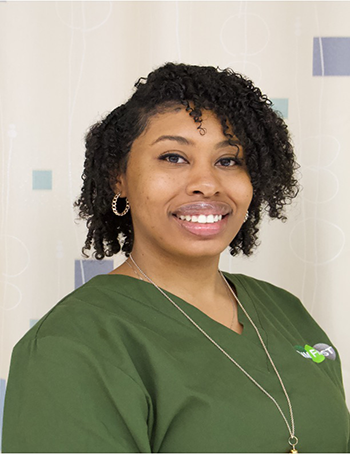 Ca'Nesia Jackson, BS
Clinical Simulation Equipment Technician
Ca'Nesia holds a Bachelor of Social Work from Talladega College and a Master of Social Work from the University of Alabama. After spending most of her career in behavioral health, Ca'Nesia joined our team in 2023. She brings creativity to her role and assists in building trainers, as well as providing operational support in procedural simulation.
Are you interested in an undergraduate or graduate internship in simulation? Find out more here!